How To Install Your Smart Video Doorbell

How To Install Your
Smart Video Doorbell
Have you been putting off buying a smart video doorbell because you think installation will be a hassle? Don't worry, installing your brand new doorbell with HD camera and app is easy as it gets. Whether you choose to go wireless or have it hardwired, the setup process is simple and straightforward, meaning you can buy one with confidence knowing that you'll have it set up and running in no time.

We've put together these simple steps to help you either replace your old doorbell, or to install a brand new one from scratch. Follow along and let us know how your installation goes, don't forget to check out our fantastic range of CCTV systems to improve your home security because you can never be too safe.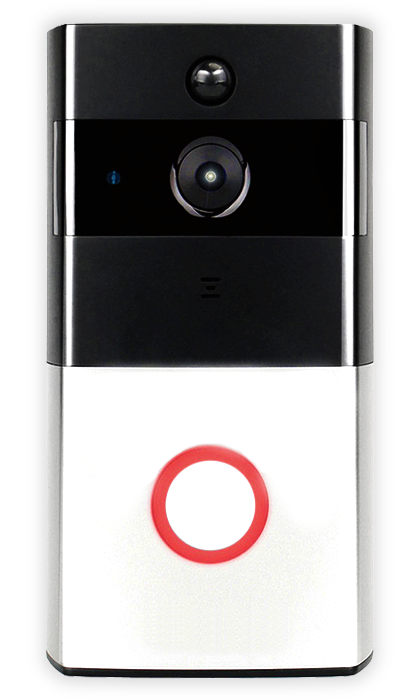 Step Number
01
Charge the batteries
Whether your hardwiring your smart video doorbell or not, you should still to install the rechargeable batteries as a backup, just incase. This high-end video doorbell is very easy to charge, even once you've placed it on the wall. With a USB charging lead included you're able to remove the battery and get it back up to speed.

All you have to do is connect the battery to the power adapter and keep an eye out on the status light, once the red light disappears your battery is fully charged and you can power up your doorbell. We've carried out various tests and know that with 2 rechargeable batteries it will run for around 6 months, or if you want to wire it up directly, you'll benefit from power around the clock.

Step Number
02
Download the app
Download the app on your iPhone or Android device and you'll be able to access all features of the doorbell at your fingertips. This app acts as the main point of access for your video doorbell, you'll be able to receive notifications and alerts that keep you aware of who's at your door. With the live video screen and 2 way audio, you'll even be able to talk with visitors to your home, allowing you to give instructions to delivery people as well as easily getting rid of salespeople and cold callers. You can also get notified and view the video live, when someone is close to your door and doesn't press the bell and if it is someone who shouldn't be on your property you can record the footage on your phone instantly.

To get started and to benefit from all these great features you'll need to connect your new doorbell to the app. Open the app, create an account if you haven't already and follow the steps for your device and setting it up.
Step Number
03
Install batteries
Get your smart video doorbell up and running by installing the batteries in the doorbell, then wait for it to power on and you're nearly ready to go.

To get it connected, open the app and click "Add Device" then follow the simple on screen instructions to connect your phone to your new video doorbell.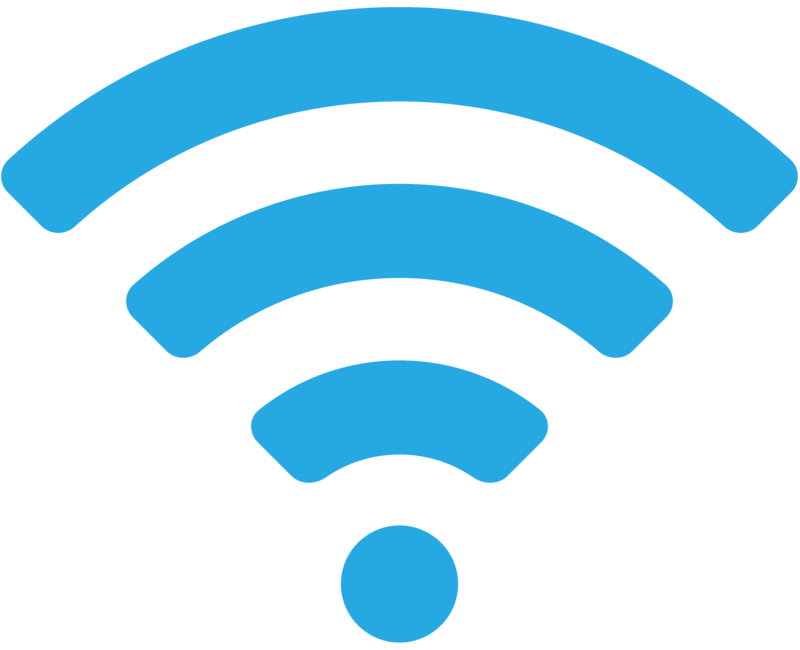 Step Number
04
Complete app
setup
Once you've done the above, head back to the app for your doorbell and select your local Wi-Fi network that you'd like to use and enter the password to connect.

Your video doorbell will now be online and you can view the live video and test out the various features.

Step Number
05
Turn off power to current doorbell
If you're replacing an existing wired doorbell, please make that it is turned off at the fuse box to avoid any accidents or issues while installing.

You can now uninstall your old doorbell and prepare to get your new one set up.

Step Number
06
Prepare for installation
Again, this step only applies if you're replacing an old doorbell, however you will need to take note of some information when it comes to drill holes. Should you be replacing your doorbell, you'll need to make sure your existing drill holes line up with the screws needed to mount your new smart doorbell.


Hold up your video doorbells removable back panel to the wall or door frame and make a note of the spots that will need to be drilled afterwards in order to install. Use caution when drilling these holes and ensure you're safe while doing so. If you're not confident enough, please seek the help of a professional.
Step Number
07
Attach doorbell
wires
Once the doorbell is ready to go, be sure to connect the two doorbell wires to the two screws on the back panel. Don't worry about which one connects to which, this isn't an issue as they will work either way round. If you're having problems with the length of the wires, please trim or extend then safely to ensure they reach their destination.

Before mounting the doorbell, give the back panel a double check to be confident that everything is connected properly. You can then proceed and screw in the doorbells back panel making sure to use the correct fixings for the surface you are attaching it to.

Step Number
08
Turn on the power
To get your wired doorbell functioning, go back to your fuse box and switch the power back on to your doorbell. There you have it, a brand new smart video doorbell ready to go. Whether you're using it for the two way audio in order to talk to visitors or for the HD video to keep your home secure, this smart video doorbell is the ultimate first defence against unwanted visitors.
Please note, if you aren't wiring your doorbell, be sure to follow all the steps except the ones dealing with wires.

Our fantastic range of wireless and smart doorbells are designed to offer you peace of mind, giving you the ability to monitor your front door around the clock.